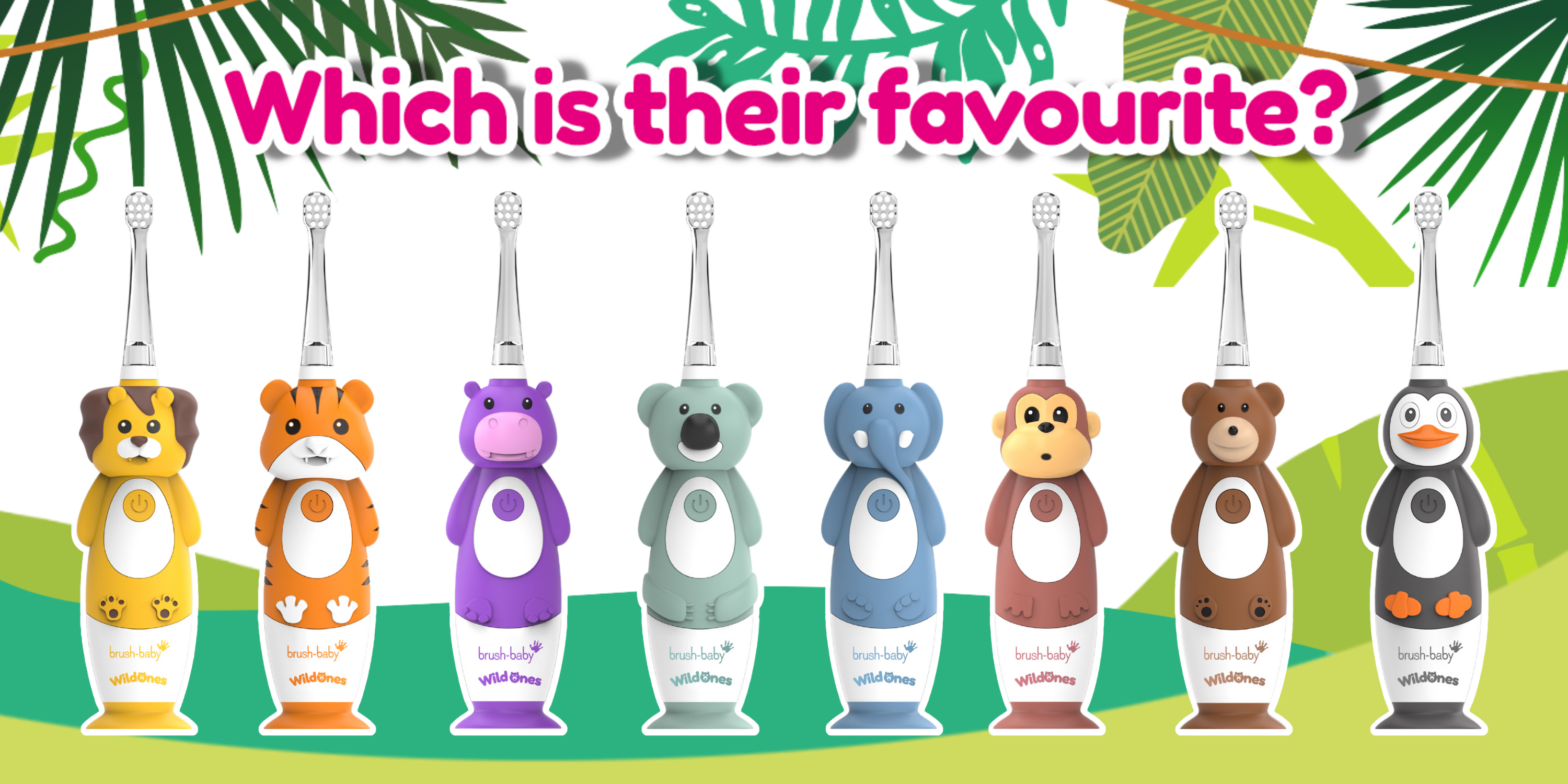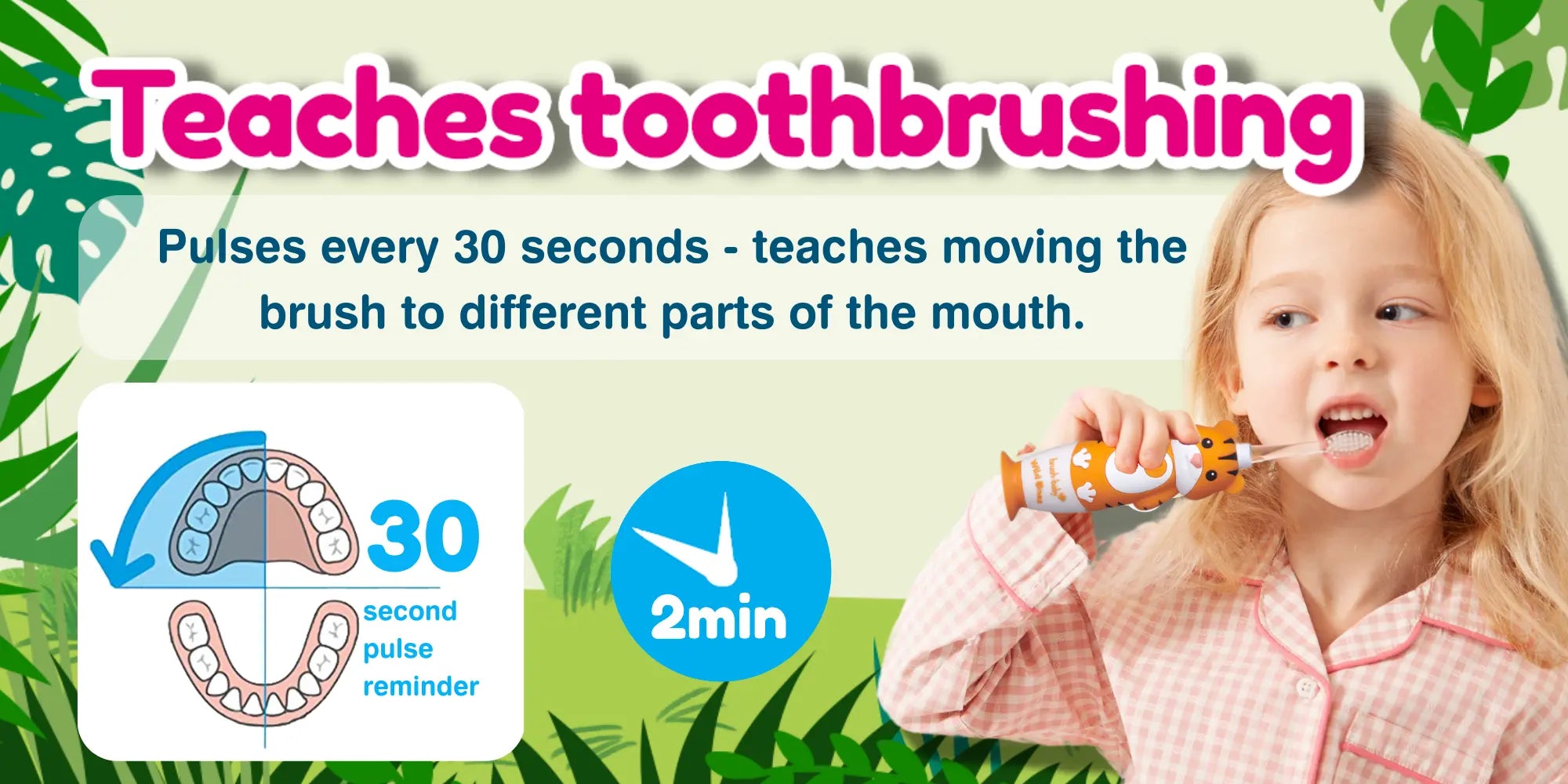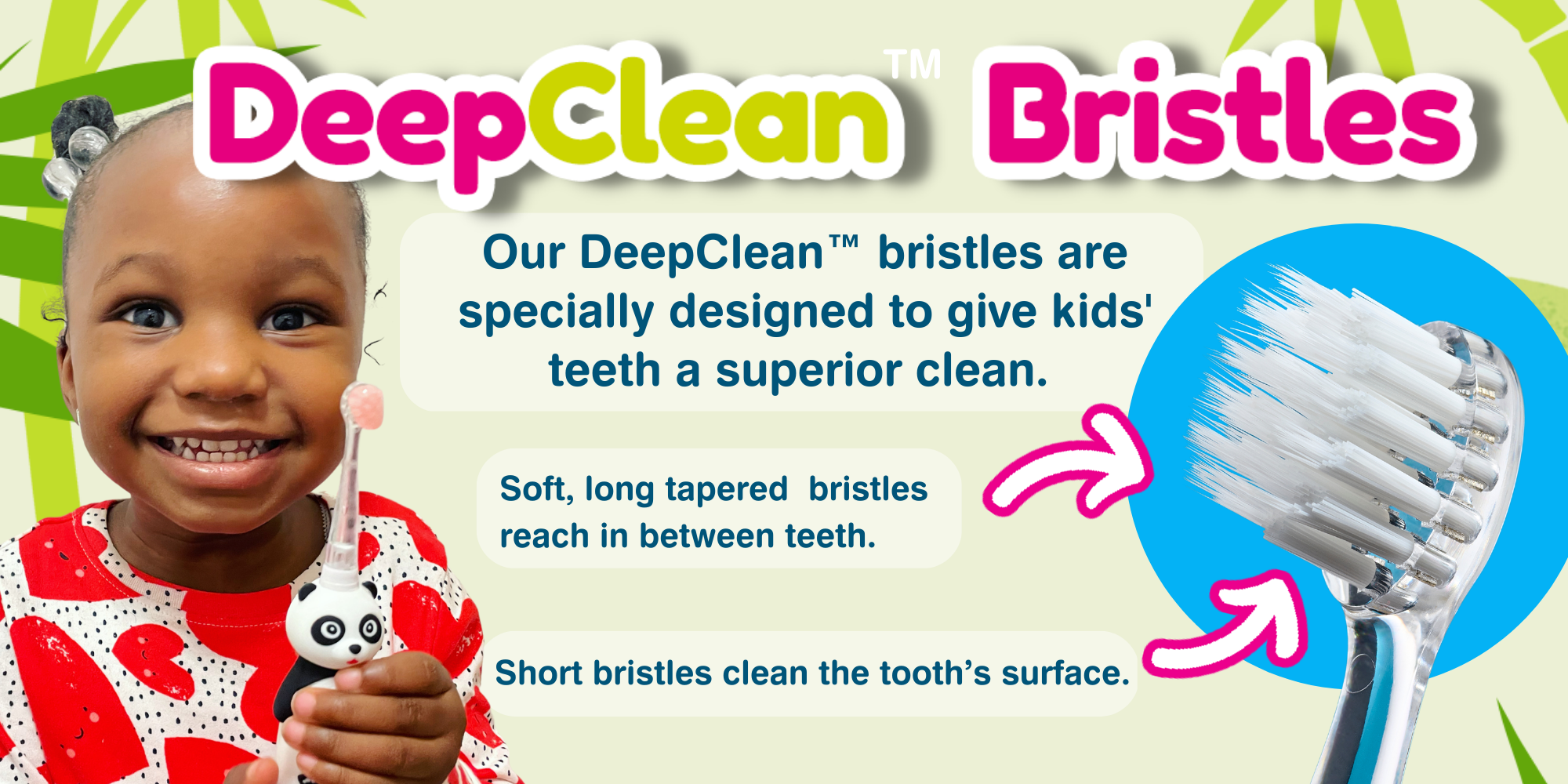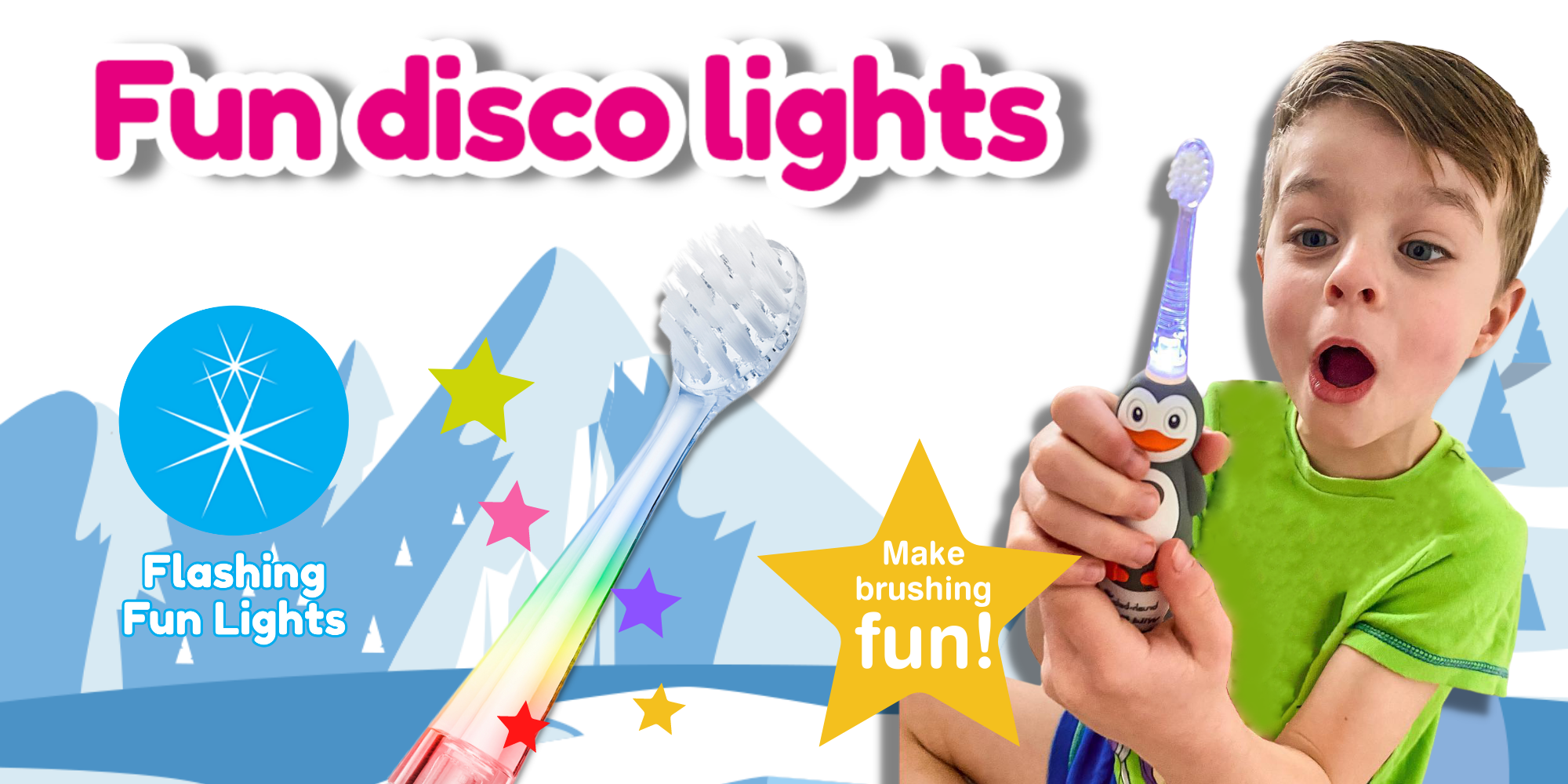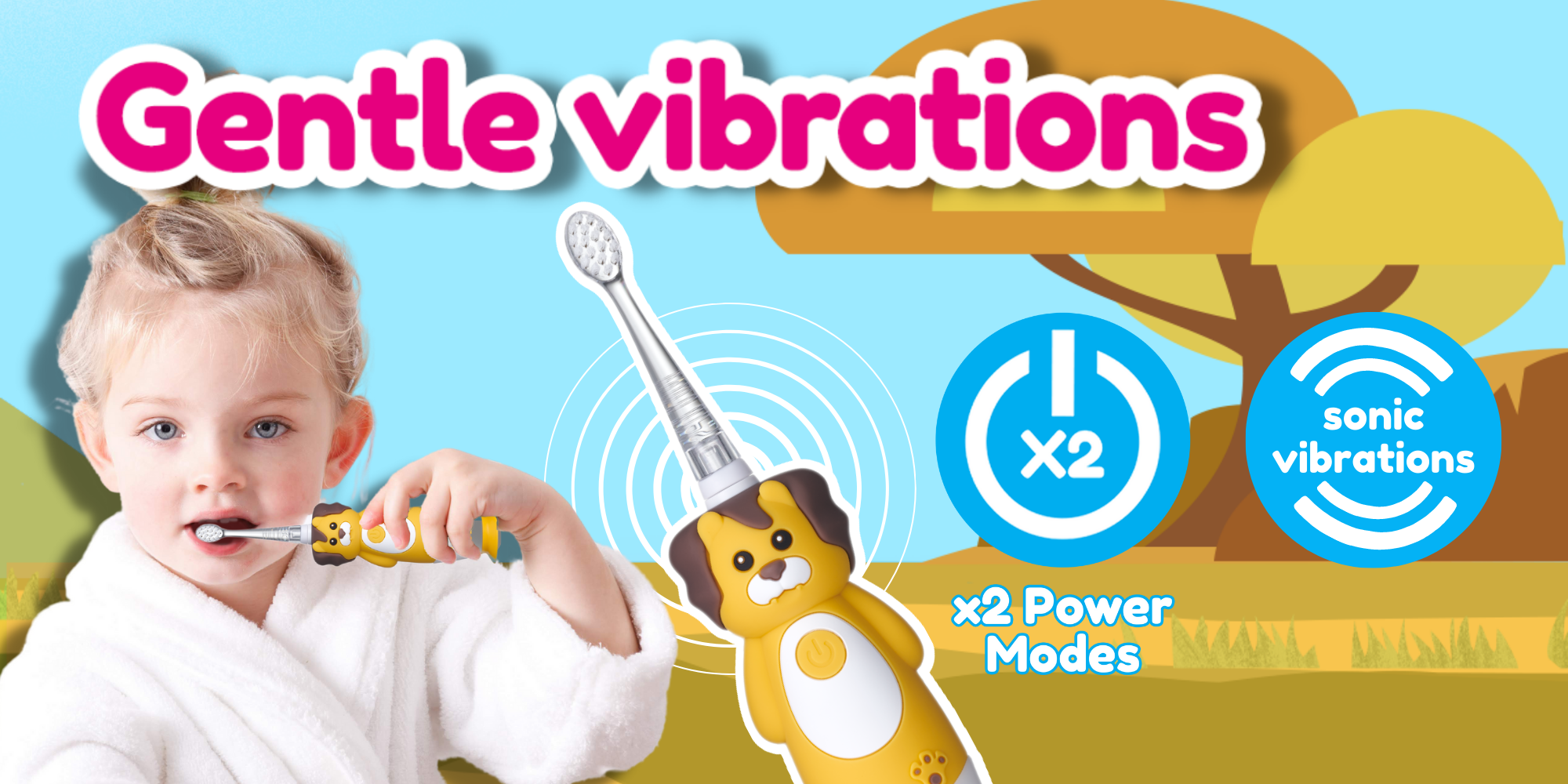 Electric toothbrushes can be a great option to combat brushing battles, as they can introduce some fun into the toothbrushing routine. Brush-Baby electric brushes have lights and a two-minute timer, so youknow exactly how long you have to brush for.
Don't forget to replace toothbrush heads when bristles start to fray, or least every 2 - 3 months.
Firstly, ensure that your little one's toothpaste contains the right amount of fluoride for their age. For children between 3 and 6, just use a pea-sized amount of toothpaste.
Remember to put the toothpaste on your child's toothbrush yourself until they can do it properly themselves and as with all bathroom products, keep toothpaste tubes out of the reach of little hands.
It's easy to forget to replace your family's toothbrushes when there's a million other things to do to keep a household running. However, it's important to remember that toothbrushes can spread infection, so here are our golden rules for keeping those brushes at their best.
Replace your child's toothbrush after they are ill with a cold, flu, a tummy bug or after any mouth infections (and yours if you are ill too!).
Don't forget to keep an eye on your family's toothbrushes and replace them when bristles start to fray, or least every 2 - 3 months.
Try to keep everyone's toothbrushes in a clean, dry, airy place so that they can dry out between uses. Ideally the toothbrush heads shouldn't touch each other.
Your child won't be able to brush their teeth on their own until they are 6, so you will need to help them until then. You should aim to brush their teeth for 2 minutes, twice a day.
Once they are brushing on their own, you should still supervise all your child's toothbrushing until they are a bit older to make sure they are doing a good job.
Firstly, don't worry! Kids like to assert their independence and sometimes they choose to do this at brushing time in particular. Here are some things to try:

Take your child shopping with you when you buy new toothbrushes and have them choose two, so you can give them a choice at brushing time. They will love the feeling of being in charge!
Try experimenting with different flavour toothpastes, like our Tutti Frutti flavour.
Try to time your morning routine so that your child brushes their teeth at the same time as other members of the household. It will make the world of difference to see the adults cleaning their teeth too!
Let your little one brush their favourite toy's 'teeth' first or let them 'help' you to brush your teeth. Just be careful not to share toothbrushes with them.
Don't forget to shower them with praise when brushing goes well. You could even keep a progress chart and reward them with a treat at the end of each week.